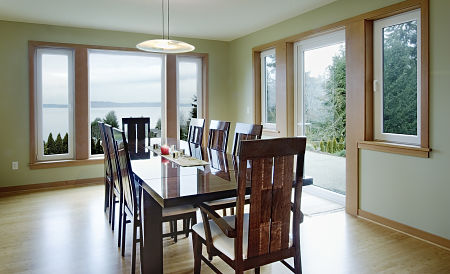 .
Interior finishes
are all about
design and details
The standard we have set at Cleft Painting Company for interior finishes is unmatched. Interactions with our clients and their families, their belongings and their personal spaces demand great craftsmanship and character.  The process begins with our emphasis on quality design and products to establish a plan that is executed to the highest level.
Our crews recognize that their workplace is your home and respect you and your property by maintaining a controlled, tidy, and smoke-free environment.
We properly prepare all substrates (millwork, walls, and ceilings) so all finishes are consistent and ready to accept lasting finishes.
Cleft Painting is totally committed to details! Examine the cut line at the ceiling or millwork (base, casings, crown molding) and you will see how precisely the finish has been applied.
While we generally prefer to establish a complete design concept and quality level that extends throughout a home, we will occasionally execute finishes as a one-off room (kid's room, game room, etc.).
Known for our beautiful interior finishing and restoration we can provide a wide range of services as well.
Fine finishing – hand-brushed or spray finish using the finest paints and pigments available
Faux and creative finishes – Venetian plaster, SkimStone, texturing, color washes, stains, and rag, brush, and comb finishes
Restoration – chemical stripping and wood repair and replacement
Maintenance contracts – touch-up and repair on a quarterly, semi-annual or annual schedule