Restoration:
The act of restoring or renewing, bringing back to a former or original condition.
Our Northwest climate – a temperate rainforest more suited to moss, mildew and giant Douglas firs – is not always friendly to your home. Whether you are looking for a new color scheme for a fresh look or a "down to the wood" restoration, Cleft Painting is ready to take on the project.
When necessary, chemical stripping will remove all paint and allow us to repair damaged siding or sills. Then a coat of good primer protects the wood, and a final coat of paint restores the original beauty.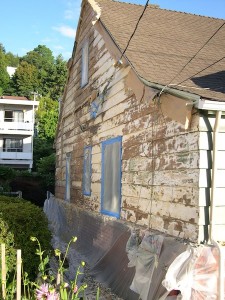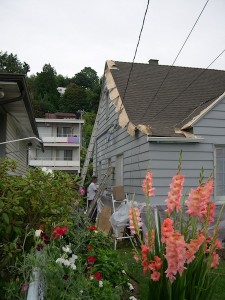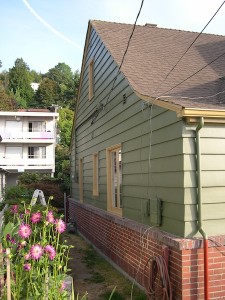 See the restoration of this home, here.
The steps we take to bring back the beauty of your home:
Pressure washing to remove soil, mildew, and loose particles of paint.
Remove old paint and primer by scraping, sanding, or chemical stripping, if the area to be removed is large.
Repair of damaged or rotted wood siding or trim with putty, caulk, or wood replacement.
Application of a high quality primer to insure proper adherence of new paint.
Application of paint and trim colors to restore or renew the look of your home.