Color is a visual expression of who you are; speaking in a language all its own.
Ready to try bolder, more adventurous colors? Need to match your walls with a piece of art? Want your entry way to look like that magazine picture you've held onto all these years?
Our custom color design and specialty finishes mean that the only limit to your project is your imagination.
Each of our projects includes color and product consultation – ensuring that you get the result you are looking for.
Color consultation alleviates doubts and fears about the shade or hue of a color to use. And greatly reduces the risk of mistakes that may have to stay around for awhile…
We're obsessive about quality. We provide our clients with the highest quality finishes available and a process of application that insures beauty and quality for years to come. The final finishes will bring out the best in the materials used and transform the way your home looks.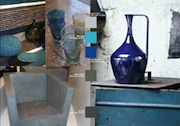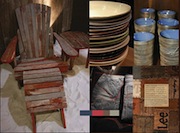 (Image source: PANTONE Home + Interiors Color Forecast 2013)