It's the team that matters
Quality begins with great people, our project managers have years of experience and we approach each project with skill and commitment, giving our complete attention to your job.
BRYCE BARNES: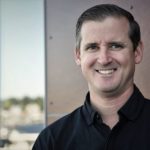 Born and raised in Seattle, Bryce recently purchased his childhood home in Magnolia where he lives with his wife and three children. Growing up, Bryce learned the value of hard work first hand from his grandfather, a local real estate entrepreneur, and his dad, Dexter Barnes, who is still working hard at his dental practice (Seattle Dental Associates) in downtown Seattle.
Bryce enjoys sports, playing basketball and racquetball at the Washington Athletic Club and golf whenever he can find time. When he is not working, most of his time is spent with his active family at church, school, choir, baseball, soccer, etc.
After graduating from Pepperdine University with a degree in Biology, Bryce started Cleft Painting Company as a resource for homeowners, contractors, architects, designers, and realtors. "I enjoy creating opportunity for people and developing standards and practices for our business and our applied skills in the field to benefit our clients, employees, and community."
BRETT BARNES: Born and raised in Seattle, Brett attended King's Elementary and High School before graduating from Azusa Pacific University with a double major in Communications and Art. His abilities in these areas provide a perfect combination for his role with Cleft Painting Company as he balances the highly detailed and technical work we perform in the field with the client and employee relationships on which our company is built.
Brett attends University Presbyterian Church and enjoys spending time working out at the gym and outdoor activities: golf, snow shoe, hiking, biking and following local sports.