(Click on any image to get a larger view)

A Classic Finish that Stands the Test of Time

Natural Cedar shingles when re-finished continue to look as good as the day they were installed. This sweet cottage remains young two decades after being sided with classic Pacific Northwest cedar shingles.

Surrounded by a beautiful landscape, is a home looking forever new.

Just like New, Year after Year

A quintessential Magnolia cottage, built in the 1940s and renovated in the 1990s, still looks new 20 years later.

What's the secret that keeps the cedar siding looking like it was just applied? Three times in the last two decades, Cleft Painting Company has worked a special kind of magic.

Every five years Cleft Painting washes and cleans the siding, then allows it to dry for several days to a week depending on the weather. Next oil is applied to the cedar with extra care paid to the Eastern and Western exposures; those most affected by the sun.

Final maintenance of the white-painted trim keeps the finish crisp and clean.

Attention to detail refreshes the siding which has aged naturally, bringing it back to it's original appearance.
Home to an artist and landscape painter, the cottage is surrounded by gardens that are filled with yard art and sculpture.

Cleft Painting's attention to detail starts at the front door where the white trim of the door and entry window frame several of the owner's favorite pieces – from whimsical to sophisticated.

The patio doors at the back of the house open onto a deck large enough for comfortable dining in Seattle's summer sunsets.

A small water feature between the deck and the garage is accented by plantings and splashes of color.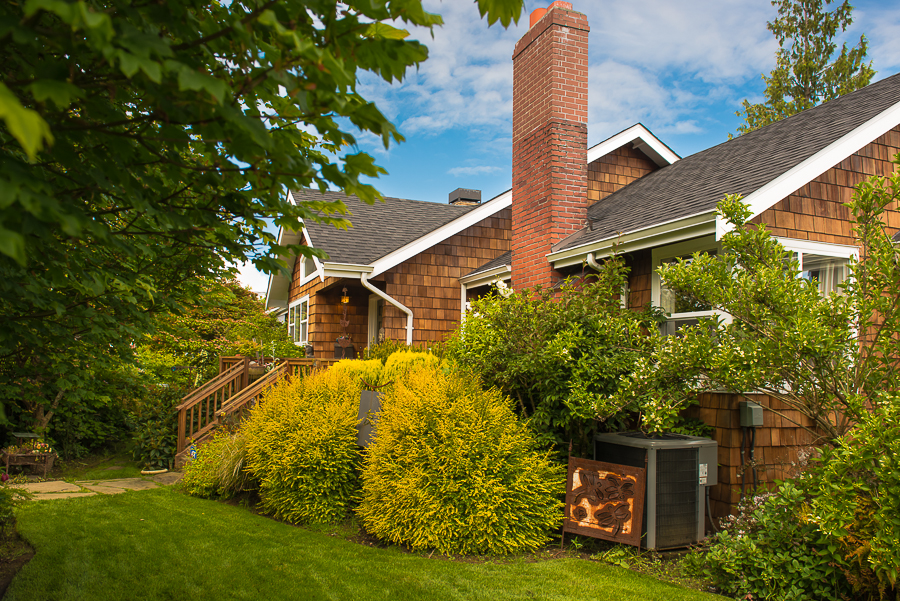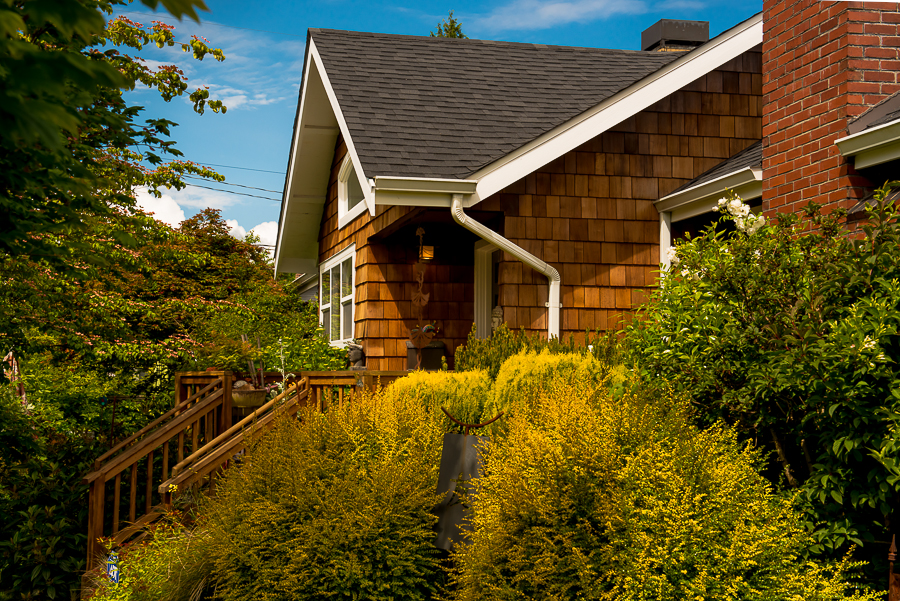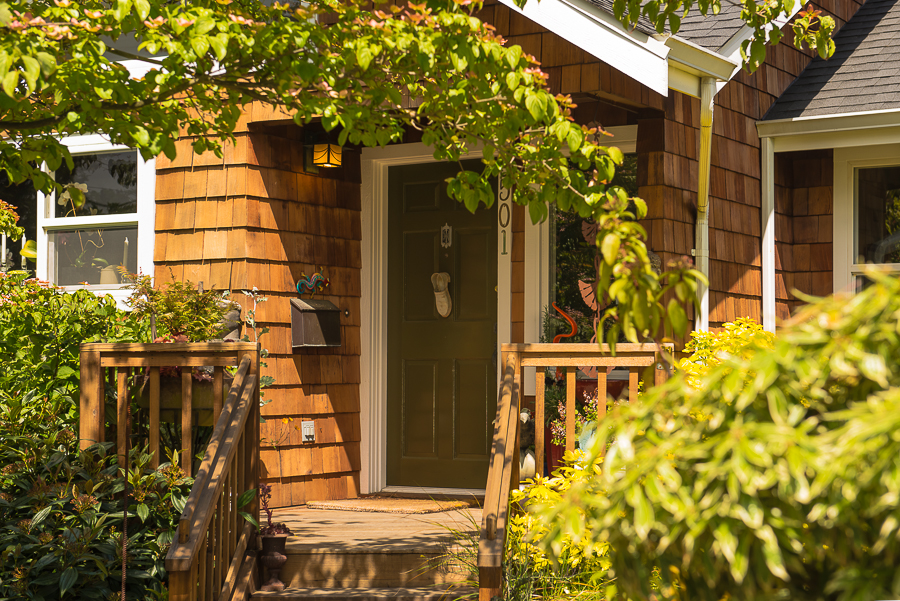 Loving Attention Keeps This Cottage Looking New!