Beautifully Sprayed Millwork and Venetian Plaster
With majestic cedar trees at the front and Lake Washington in the back, nature demands to be part your living space.
Less than 175 years ago, Puget Sound was mostly forest and water, and today we are still settling into cedar forests on the lake shore.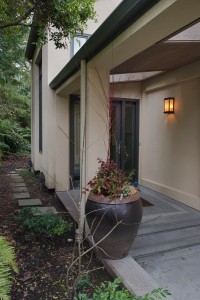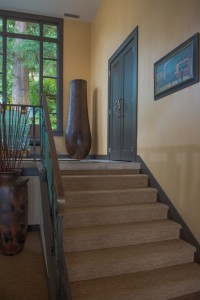 The colors and textures of nature influence the ways we design and decorate our homes. Huge expanses of windows, warm colors, smooth wood and metal, and softly textured walls enclose us and tempt our senses.
A majestic cedar is embraced in a tall window, adding its presence to the family life inside. Bronze-colored metal and wood trim – finished to the smoothness of a baby's skin – reflect the colors of tree trunks and stone.
And the glow and visual texture of the Venetian plaster on the walls gives the rooms depth and dimensionality beyond anything conventional paint can do. Built up from many layers of plaster and pigment and then hand-waxed, the finish almost demands to be touched – even caressed.