(Click on any image to get a larger view)
Magnolia Exterior Amidst a Special Garden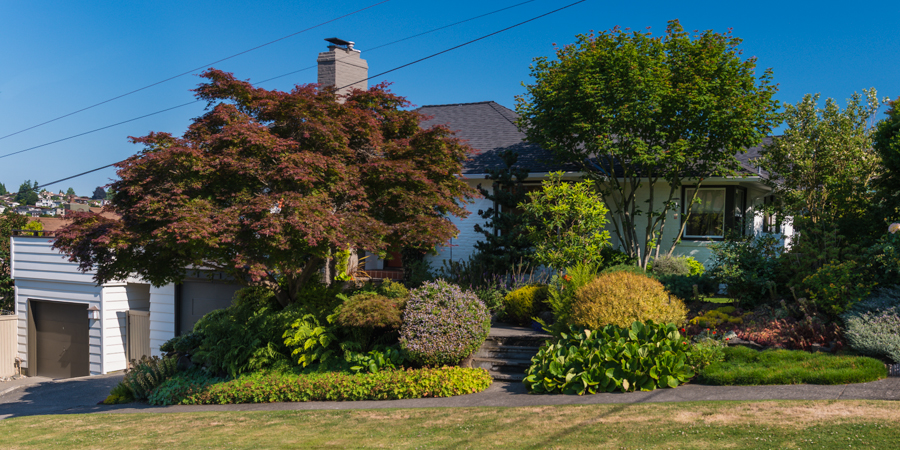 Trees and low plantings fan out in front of the house keeping it shaded and cool even on the hottest summer days.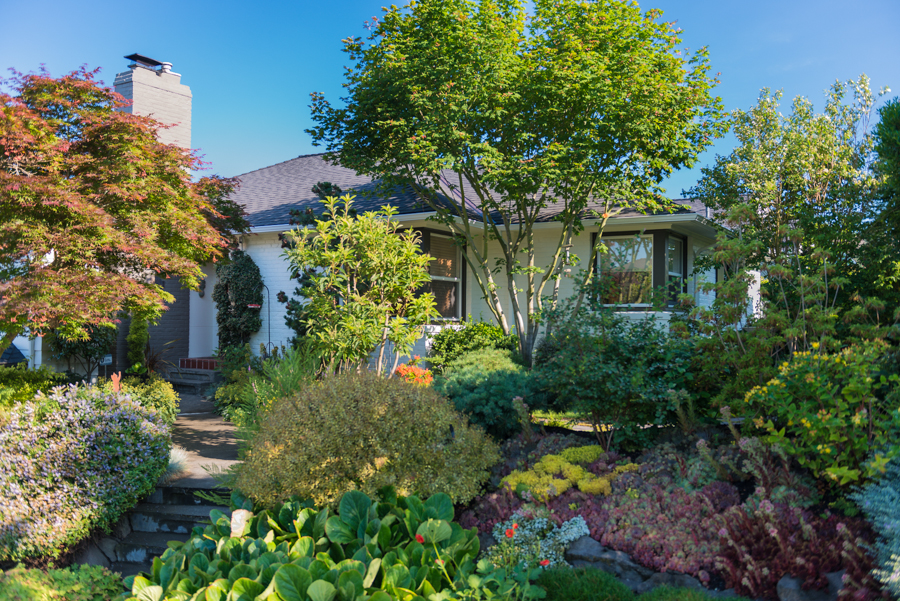 Come in a little closer for a better view.
Bright white brick, crisp coffee-colored trim, and a bold red door blend to bring continuity and tranquility without clutter. Careful handling of the trim detail provides sharp edges and clean lines that reflect the skill and control of the craftsman wielding the brush.
Meticulously maintained gardens and plantings surround the house and provide stunning color accents against the white brick and dark trim.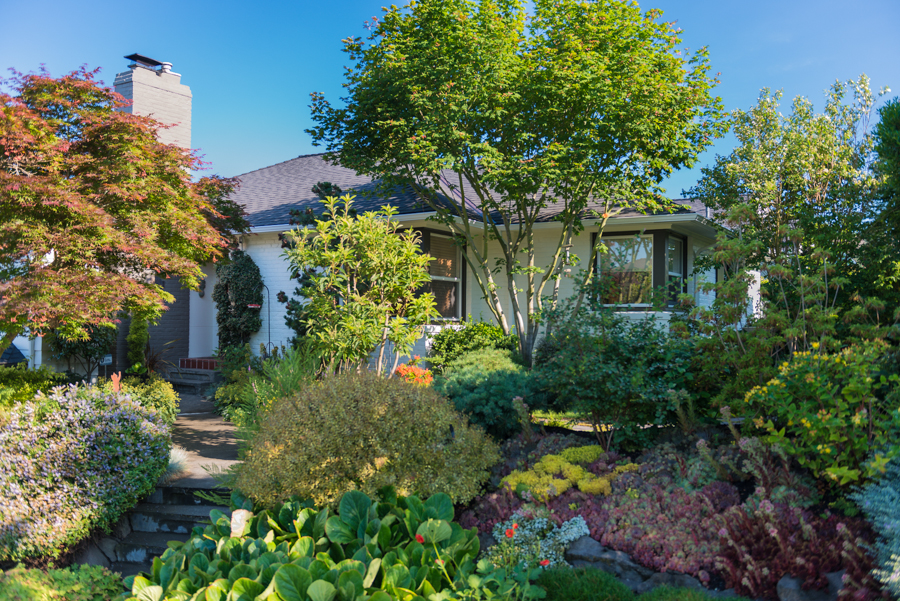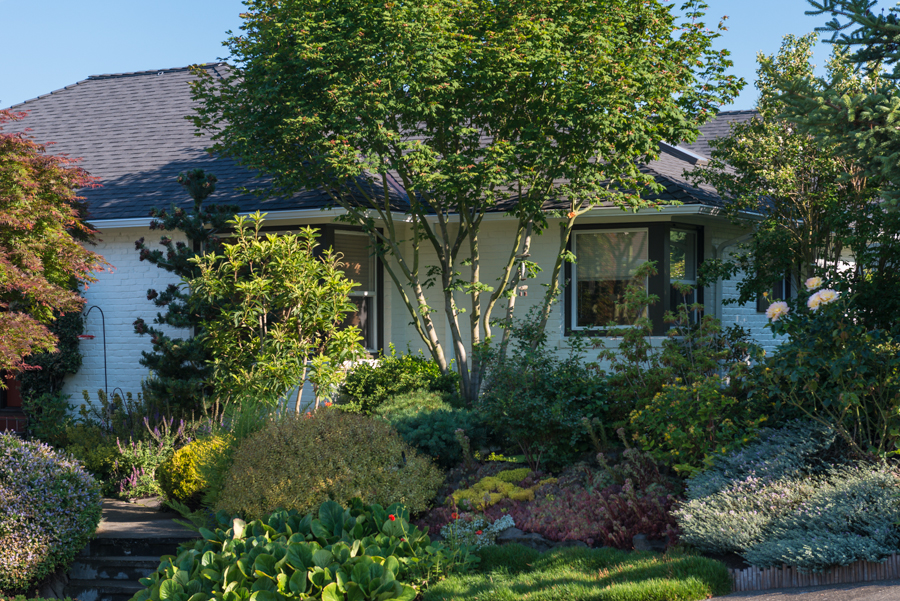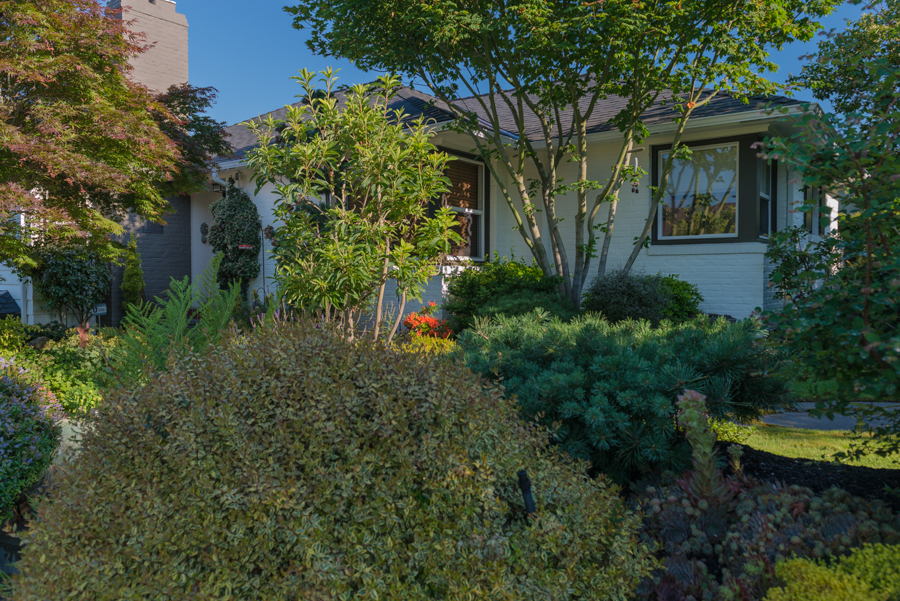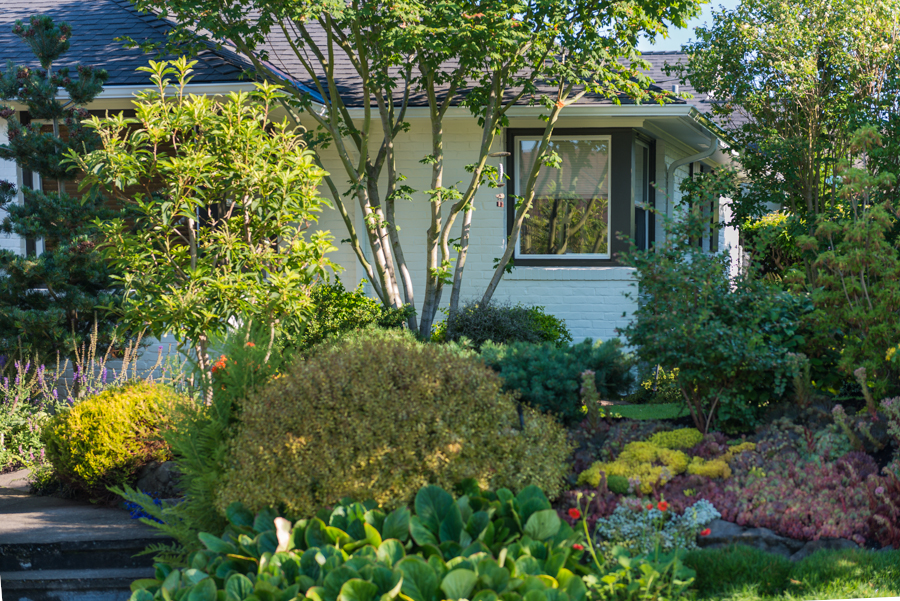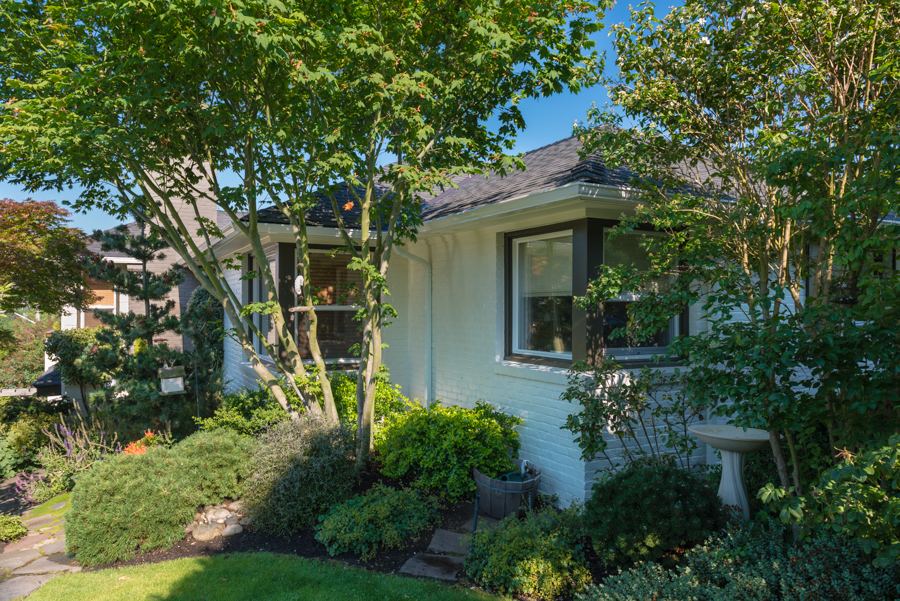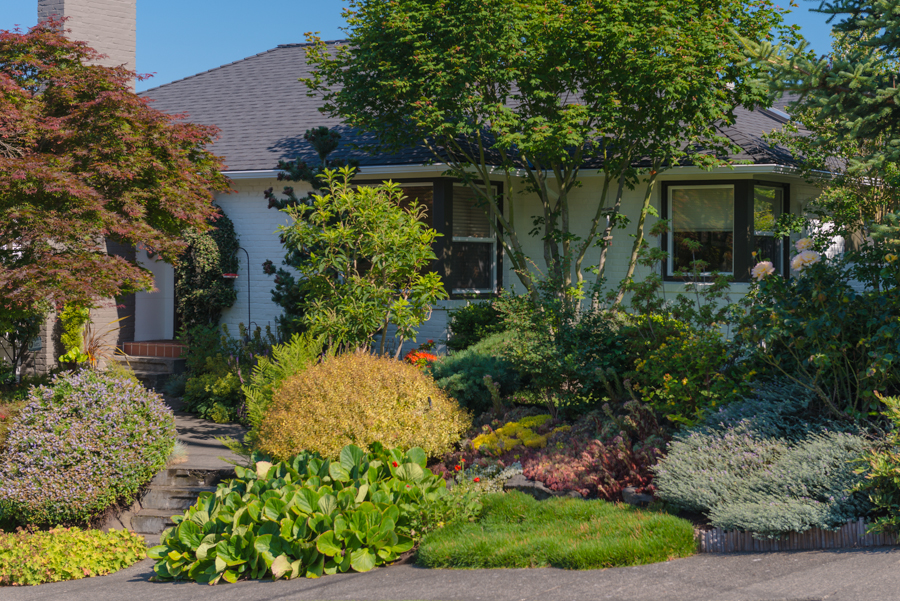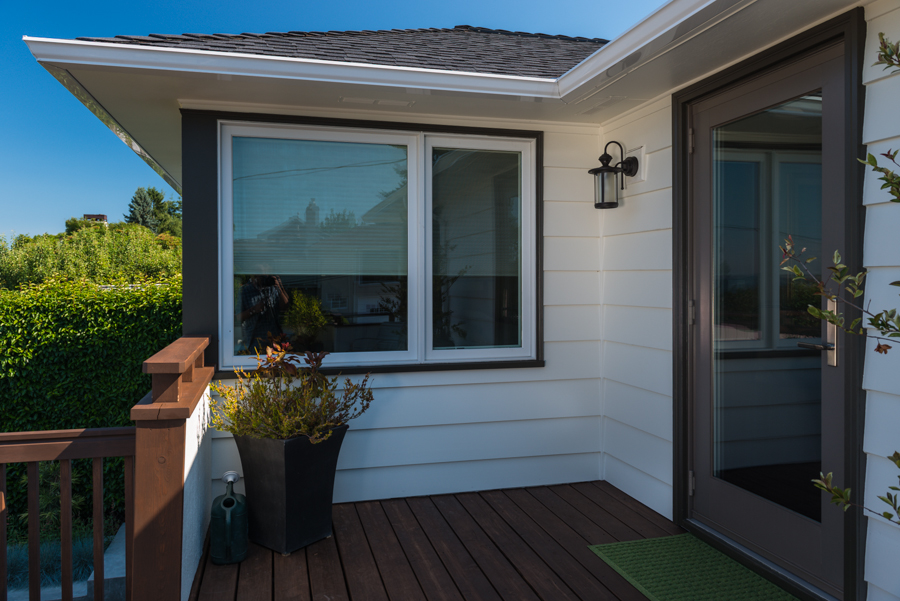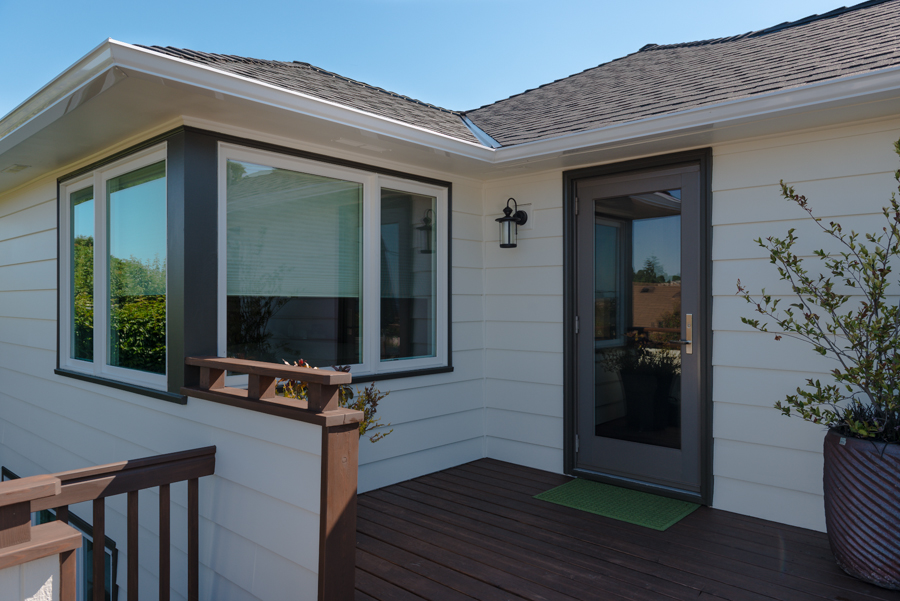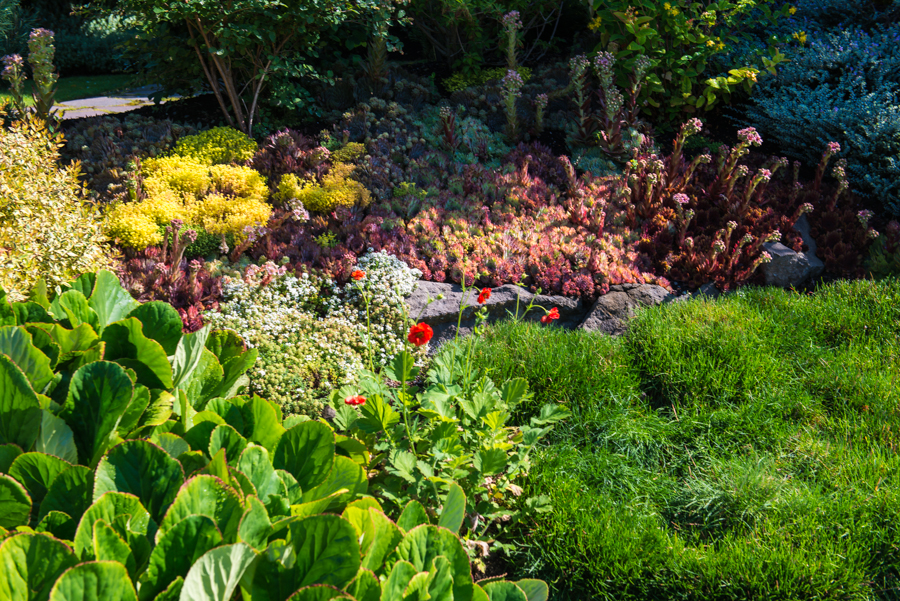 To pause the slide show, rest your cursor on any image.