Magnolia Classic Brick Home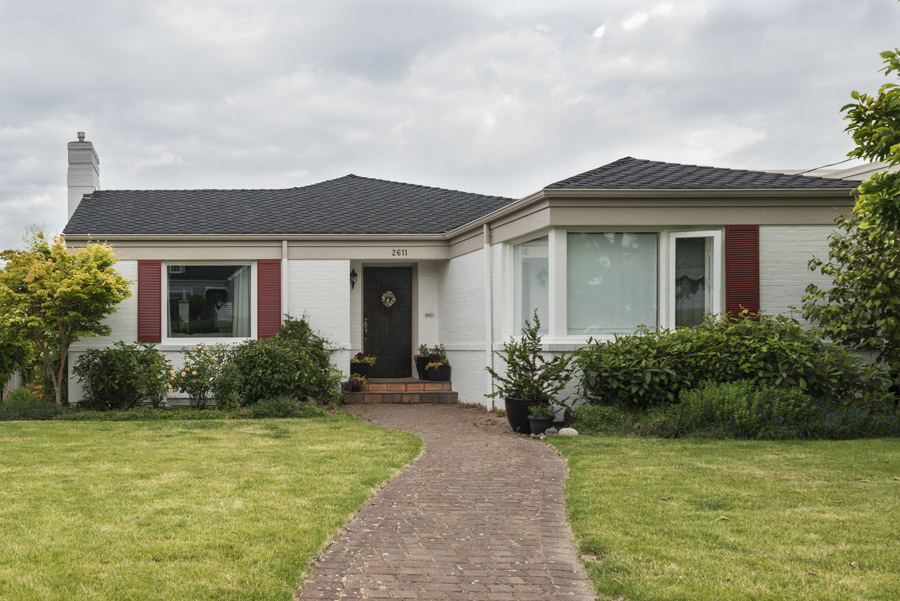 Crisp white paint lightens – and freshens – this east-facing brick bungalow, reflecting both the soft morning light and the warm afternoon sun. Add sharp taupe lines and splashes of red accents and you've got a winning combination.
Instead of being weighed down with heavy brick, this sweet little Magnolia house almost floats like a cloud on the hilltop.
A band of taupe bridges the dark roof and bright white of the brick to soften the contrast. It takes a careful hand to smoothly incorporate the shape of the downspouts into the color band.
---
.
.
.
.
.
.
.
Stroll around the house, through a secret garden, and follow the taupe band to the back, where it frames the top of the window  grouping in a clean-shaped "brow."